Welcome to the Bulldog Club of Greater San Diego!

The BCGSD is an AKC Licensed Specialty Breed Club serving the broader San Diego area.  We are approved to conduct AKC-approved Conformation, Obedience and Rally events, and do so on an annual basis.  We fall under the purvue of and are a member club of The Bulldog Club of America (BCA).

Our club's primary purpose is to be good stewards of our breed, the BULLDOG, as defined by BCA and outlined in their Written Standard.  We encourage and promote the exhibiting and responsible breeding of purebred Bulldogs. 

Among our goals …


BEFORE YOU BUY A BULLDOG PUPPY

please click
here
to read important information about the purchase, selection, and rearing of Bulldog puppies.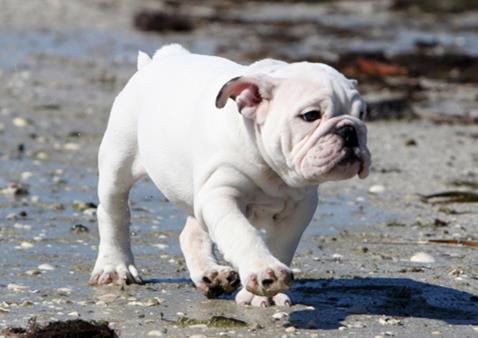 BULLDOG CLUB OF GREATER SAN DIEGO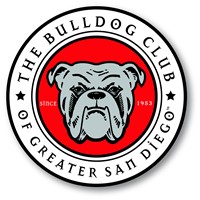 Links to helpful Bulldog sites:

The Official Statement from the Bulldog Club of America concerning solid black, black/white, black/tan, tri-color, merle, and dilute colors,

i.e. lilac, chocolate-liver-seal, as approved by the BCA Executive Committee on February 26, 2014:

"The Bulldog Club of America, in keeping with its stated goal of protecting and preserving the official standard, does not condone the breeding of or promotion of colors that are not mentioned in the standard, and/or that are described therein as "undesirable".

UPDATE:  The BCA Council voted unanimously in November 2015 to revise the BCA Written Standard to make non-standard colors a disqualification.

We encourage all BCA members to vote "YES" to the standard revision.

Please click on the following two articles to learn why this change is necessary.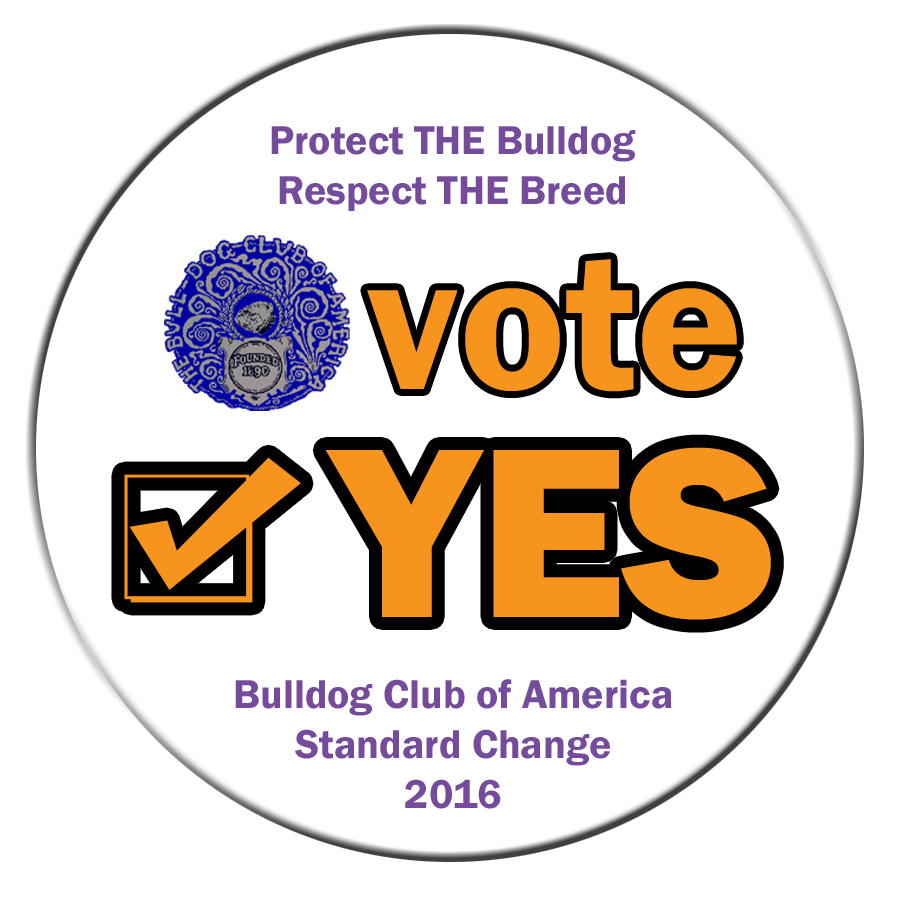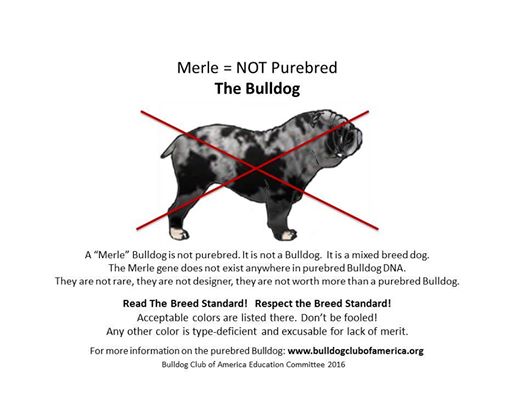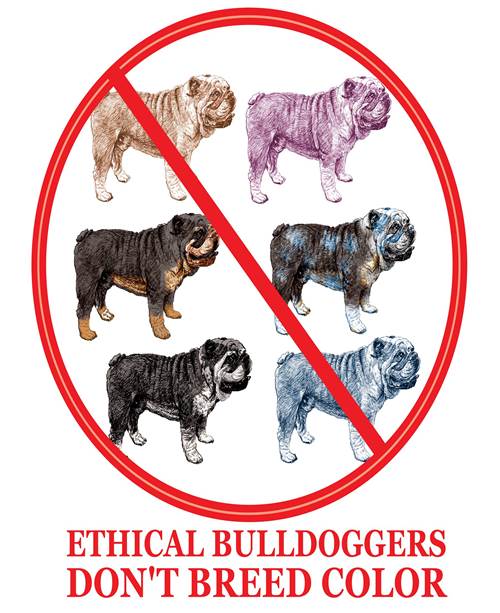 - To do all in our power to protect and advance the interests of the breed;

- To represent exhibitors, members and breeders in the San Diego area;

- To conduct AKC-Sanctioned and Licensed Bulldog specialty shows and obedience trials under the rules of the AKC;

- To encourage sportsmanlike conduct and competition at dog shows and obedience trials;

- To urge our members and breeders to accept the BCA Written Standard of the Bulldog as the ONLY standard of

   excellence by which Bulldogs shall be bred and judged; and

- To participate in public outreach events in order to introduce our breed to the general public, to provide important

   breed-specific information, and to dispell any misinformation about the Bulldog.