BULLDOG CLUB OF GREATER SAN DIEGO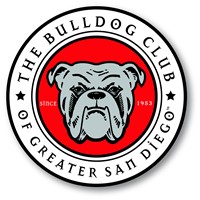 Show Chair:

Derek Rasmussen

(619) 258-1774

Show Secretary:

Cindy Liebeck

18891 Via Messina

Irvine, CA 92603

(949) 922-3580

2017 Specialty Show

February 24, 2017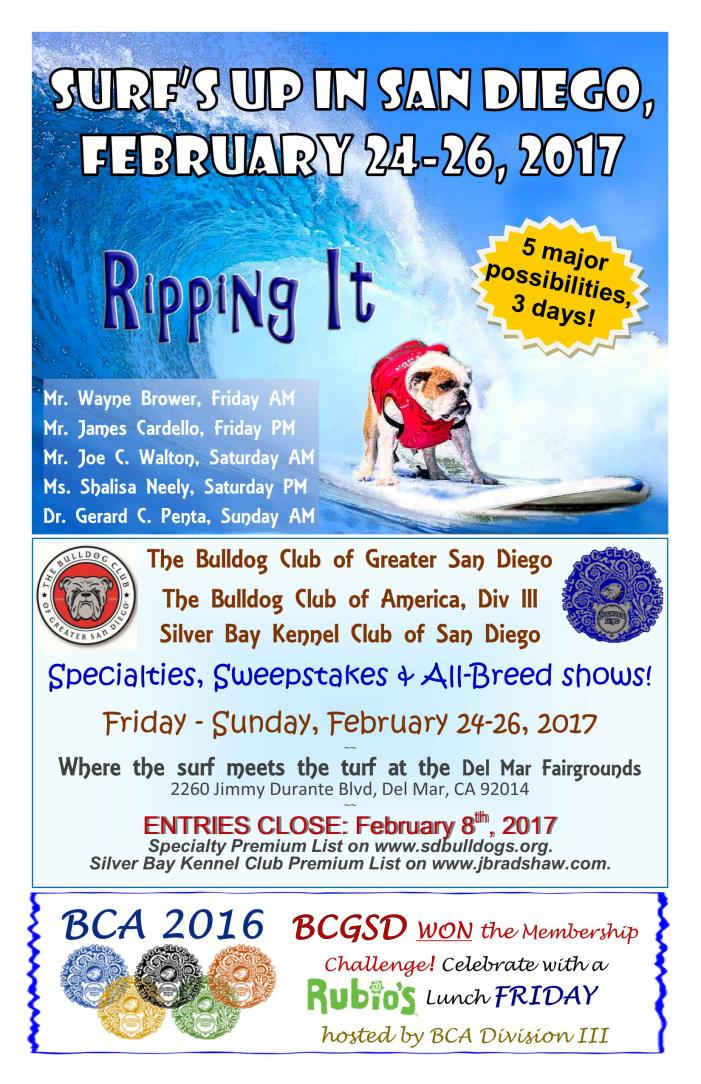 On behalf of the show committee for the Bulldog Club of Greater San Diego and Bulldog Club of America, Division III specialties, we would like to sincerely thank all of you for participating and supporting the shows.  

Many of you traveled hundreds of miles at great expense.  Although it's a lot of working putting on a show, your attendance makes it all worthwhile.

To the left, please find a shortened version of the show catalog with the results marked.  This is the single page view so you should be able to easily read it on your devices and web pages.  If you have a duplex (two-sided) printer and would like to print a booklet, email our Show Secretary Cindy Liebeck and she will send you a 'booklet format'.